Pumps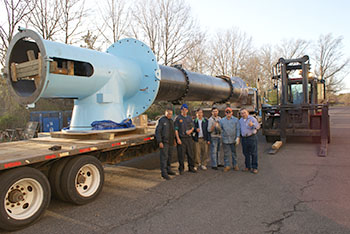 Specializes in Repair, Rebuilding, Re-Manufacturing, Reverse-Design-Engineering And Modification Services to Pumps & Components.
On-Site has many years experience with highly skilled professionals who utilize modern day techniques solving Pump Maintenance.
Whether it be Preventative Maintenance (PM) or catastrophic Failure, On-Site is capable of successfully addressing your needs.
On-Site has proven manufacturer's and repair shops Wrong in the past that have Quoted excessive lead-times along with non-feasible prices or simply just Rejected (Red-Tagged) the Job. On-Site has assisted multiple Plants by Providing Short-Turn-Around Times, Cost Effectiveness and has Accepted Repair Projects regardless of component condition.  
 
Some of the Applications that On-Site Services:
BFP (Boiler Feed Pump)
Auxiliary BFP
Circulating Water
Condensate
Lube-Oil
Fuel Pump
Make Water
Along with all model types and designs.
Some of the Manufacturer's that On-Site Services:
Pacific
Ingersoll/Dresser-Rand
KSB
Sulzer
Goulds
Peerless
Foster-Wheeler
Worthington
IMO
Colfax
Byron-Jackson
Warren
Roper
Chandler Evans
Hayes
Sunstrand
Carver
Cascon
Nichols
Flow Serve
Along with many other Brand Names and Types.